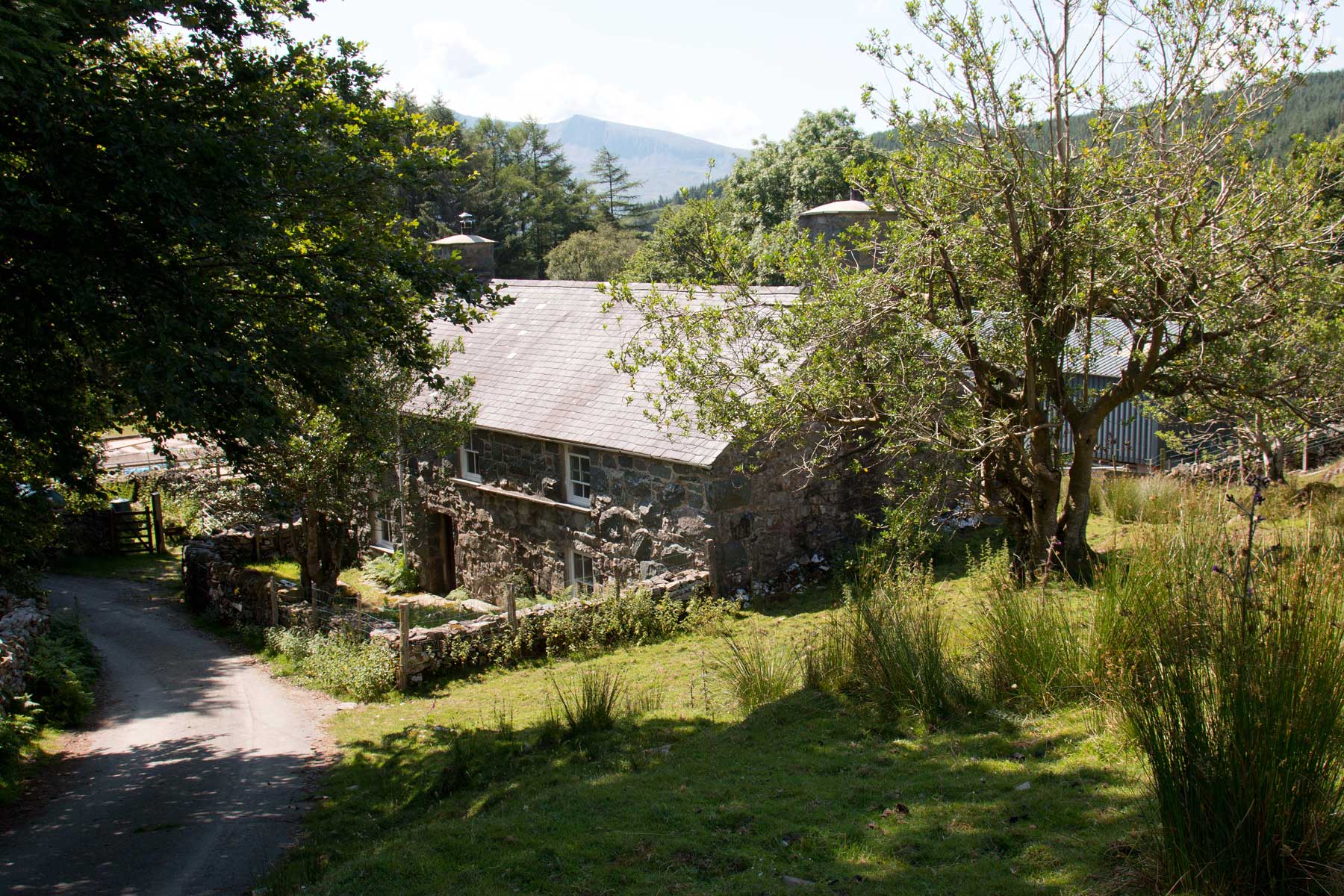 Caegwernog has been in the family since 1967. Caegwernog farm had been sold to the Commission for planting quick-growing conifers and the house, derelict for 2 years, was eventually sold to our parents, Jean and Donald Griffiths.
Not much is known about the history of the house although it is obvious from the external stonework and inside structures that a much earlier house was extended with a first floor added, perhaps in the mid-late C18.
Caegwernog has been recently renovated and is comfortable and homely without being luxurious.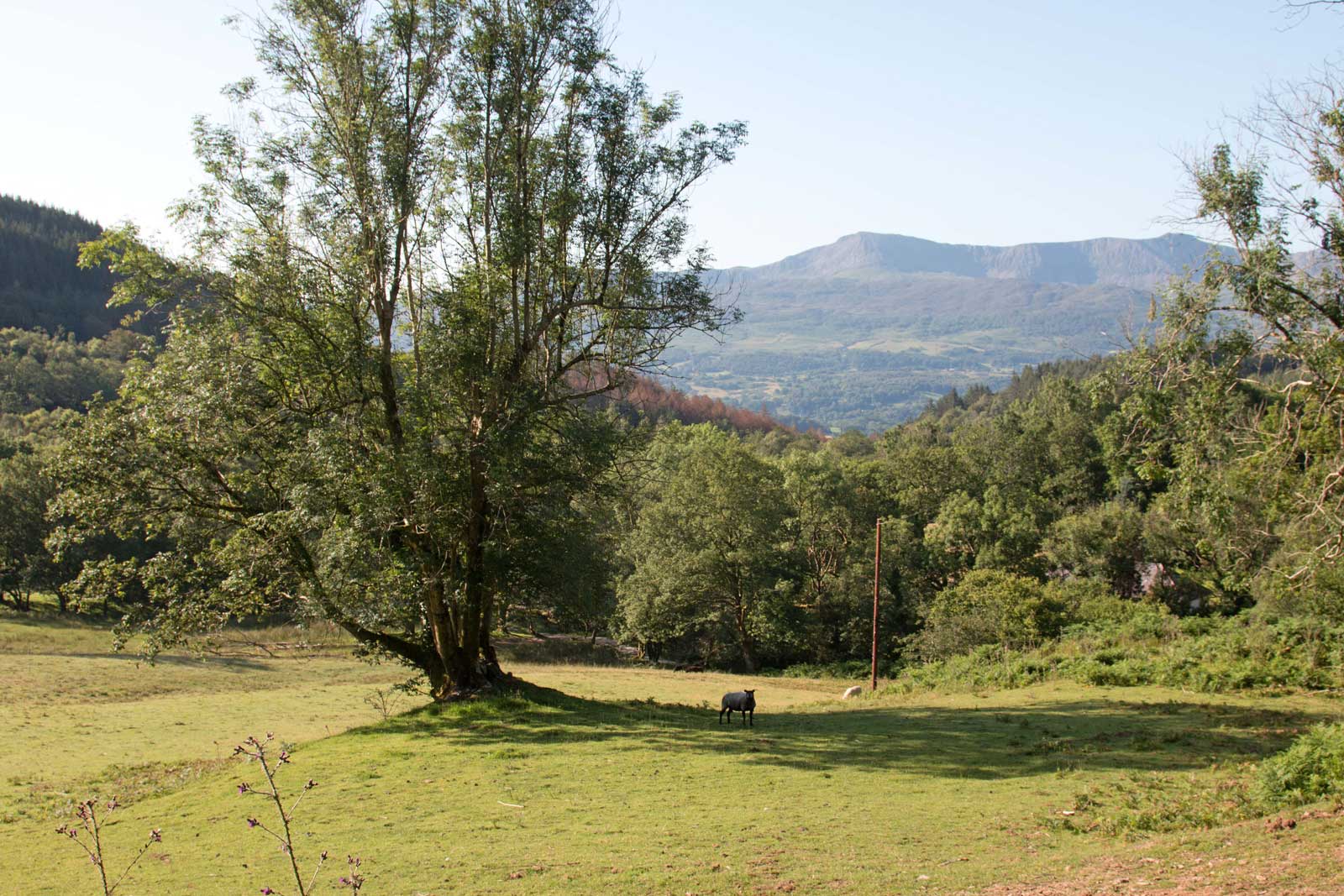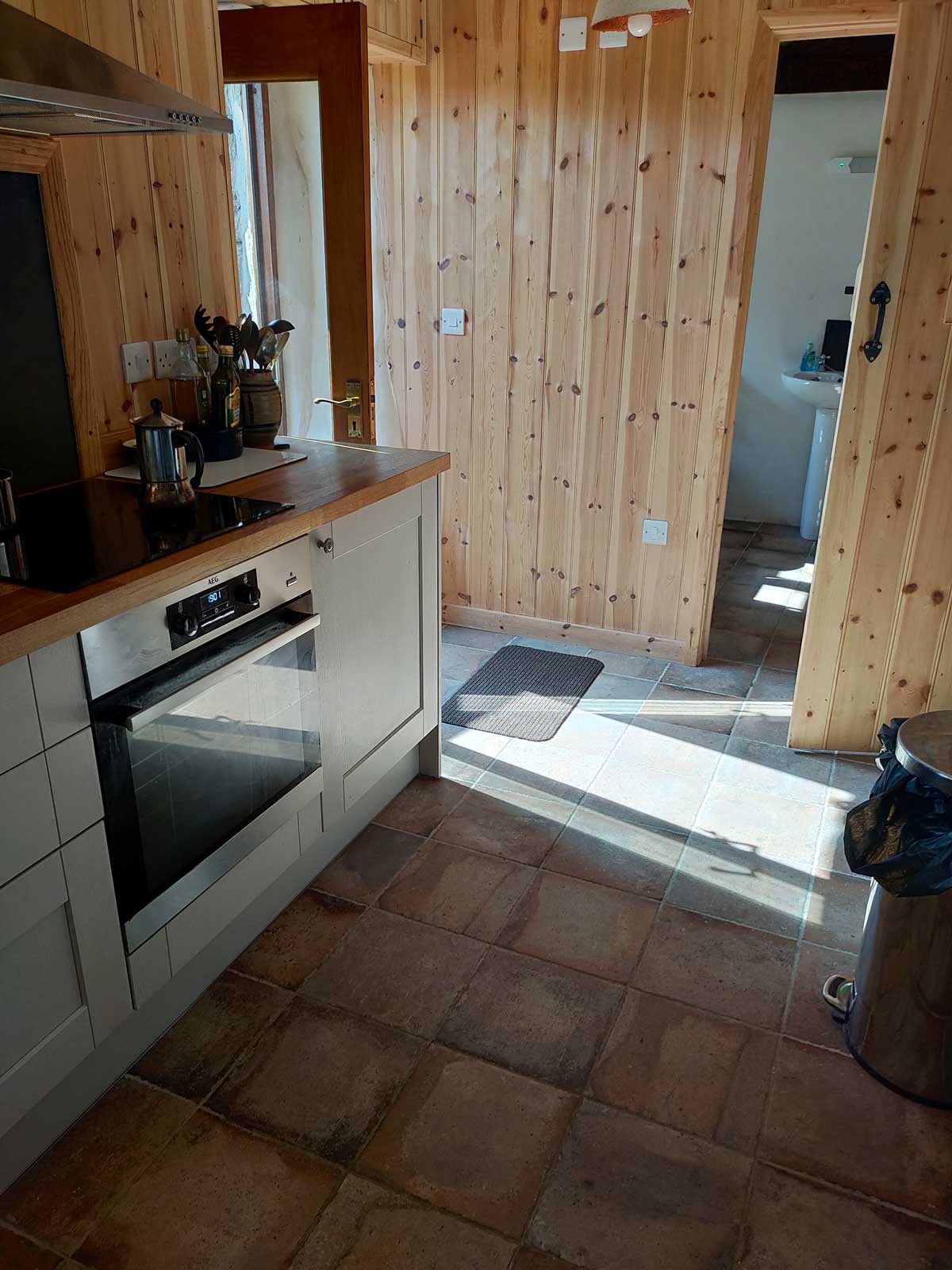 The house is a long way up a narrow track, high up above the Mawddach estuary with views across to Cadair Idris in the southern part of the Snowdonia National Park. The sea (Fairbourne or Barmouth) in about 8 miles away.
Downstairs is a large living room with wood-burning stove, hall to the front door leading into the downstairs kitchen/dining room (with small wood-burning stove) and shower/toilet.
Upstairs there are 4 bedrooms (one double, two rooms each with 2 single beds and one room with a bunk bed) accommodating up to 8 people.
The house is centrally heated (oil-fired) with a back-up immersion heater.
Water is from a private spring-fed supply.
Outside at the back of the house the woodshed gives way to a sitting out area and parking for three cars (with an external socket for charging electric vehicles at 3kWh).
There is a small garden immediately at the front of the house and a larger garden with fire-pit, entered via a small gate on the other side of the road.
There are lots of lowland walks along the beautiful Mawddach estuary and longer more rugged walks further afield in the Rhinog mountains to the north and Cadair Idris to the south.
The small and attractive market town of Dolgellau is 3.5 miles away with a range of shops, restaurants, pubs and cafes.
The house is adjacent to a working Welsh farm with vehicles/equipment coming and going to barns and all the activity and mess associated with an upland livestock farm. The cattle and sheep roam on the road and it can be very muddy.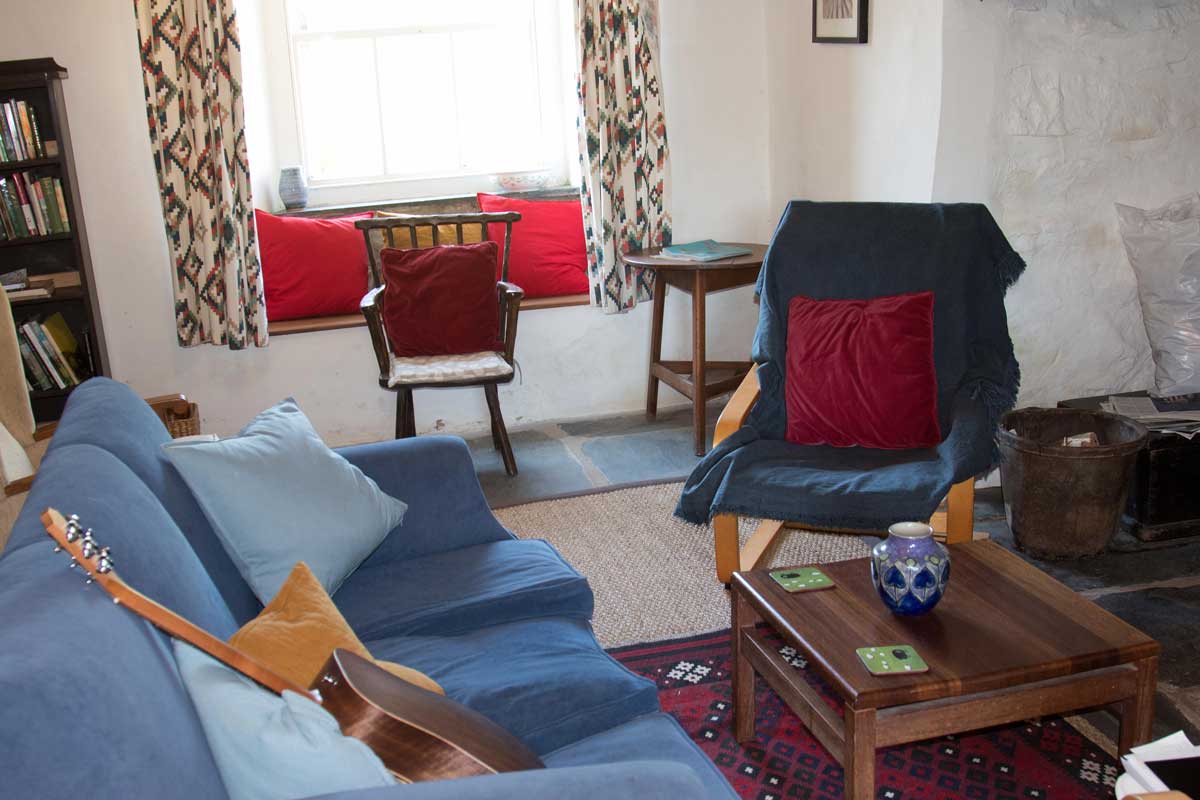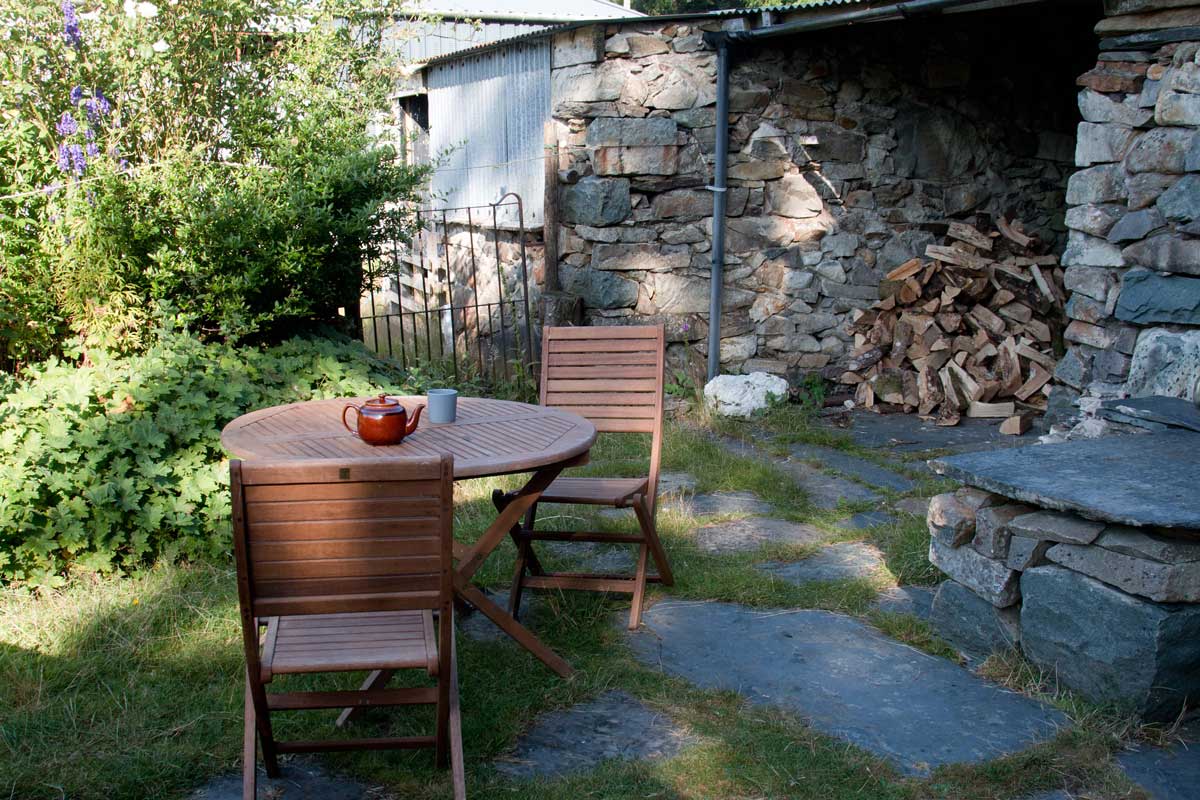 Rates:
We rent Caegwernog at a price that enables us to recover the running costs over the year:
Winter: 1st Oct – 31st May
£50/night for four adults (over 12 years old) plus £5/person/night for each additional adult. 10 percent discount for a booking of 5 days or more.
Summer: 1 June – 30th Sept
£60/night for four adults (over 12 years old) plus £5/person/night for each additional adult. 10 percent discount for a booking of 5 days or more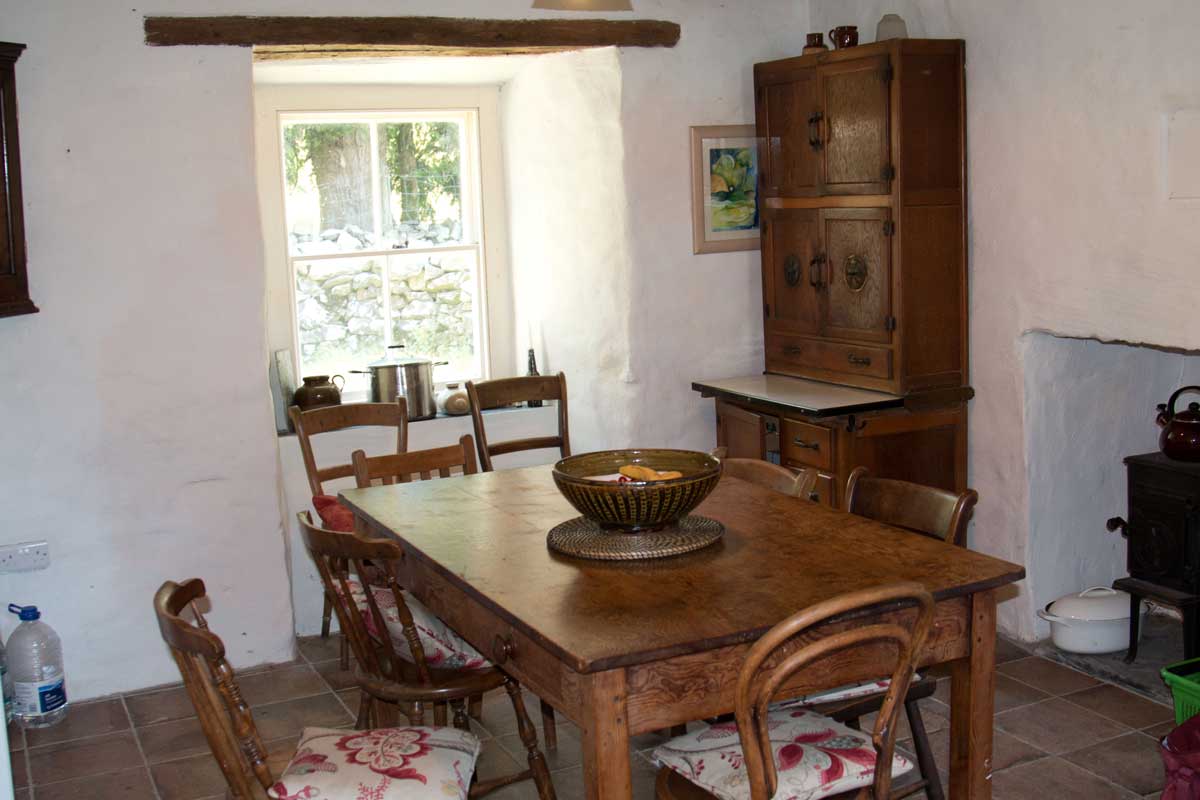 Booking:
If you would like to book Caegwernog, please contact
Geoffrey Griffiths:
landline: 01993 868487
mobile: 07708 884803
Geoffrey Griffiths Bronwen Griffiths August 2021