East of England Regional Landscape Framework
The increasing availability of county Historic Landscape Characterisation (HLC) has enabled the all-important historical dimension of landscape to be incorporated into the landscape framework. This approach was developed in Shropshire and applied recently (2009) in the East of England Region as part of the Regional Spatial Strategy funded by Natural England and Local Authority partners.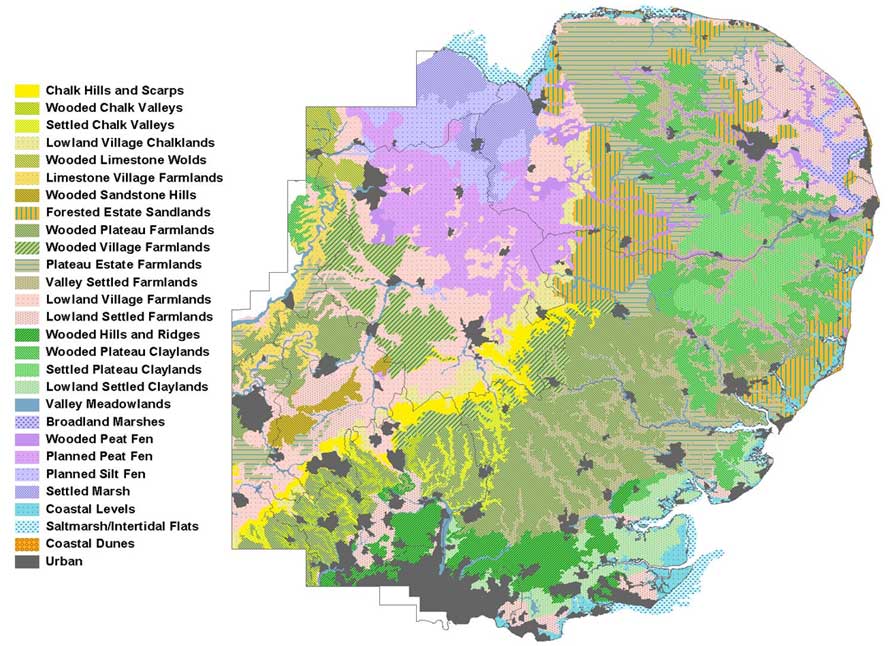 Landscape Mapping in Cyprus
Landscape Matters have produced a map of the physical landscapes of Cyprus, the first to cover the whole island.  The work was commissioned by the Cypriot Government with assistance from the Laona Foundation and is designed to assist with more sustainable land use planning to help Cyprus move towards compliance with the European Landscape Convention (ELC) and to assist with protecting the rich biodiversity of the island.